HKI-SIA CEO Terence Yuen joined with other distinguished speakers at the Forum on Social Impact Assessment held in Shenzhen last Friday, which was attended by over one hundred practitioners from foundations and social investing groups, NGO and social enterprise practitioners, CSR professionals, as well as representatives from the media. The Forum was one of the panel discussion groups organized for the China Social Enterprise and Social Investment Forum (CSESI) 2015 Annual Forum (中国社会企业与社会投资论坛).
____________________________
中国社会企业与社会投资论坛深圳圆满落幕,亿方与乐平承办的分论坛人气高涨!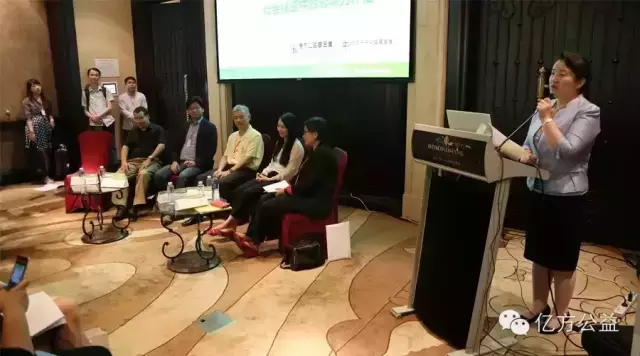 2015年6月18-19日,中国社会企业与社会投资论坛在深圳圆满落下帷幕。由北京亿方基金会和北京乐平公益基金会承办的分论坛:"社会投资中的影响力评估"于19号下午,在与会嘉宾与听众间热情的讨论及欢笑声中结束。
参加会议的嘉宾包括北京大学政府管理学院副教授袁瑞军、南都公益基金会理事长徐永光、福特基金会北京办事处高级项目官员何进、星展银行基金会执行总监刘碧婵、香港社会效益分析师学会创办人及行政总裁阮耀启以及LGT公益创投基金中国区负责人丁静怡。
Click this link to see more.